6 Best Knee Replacement Hospitals in India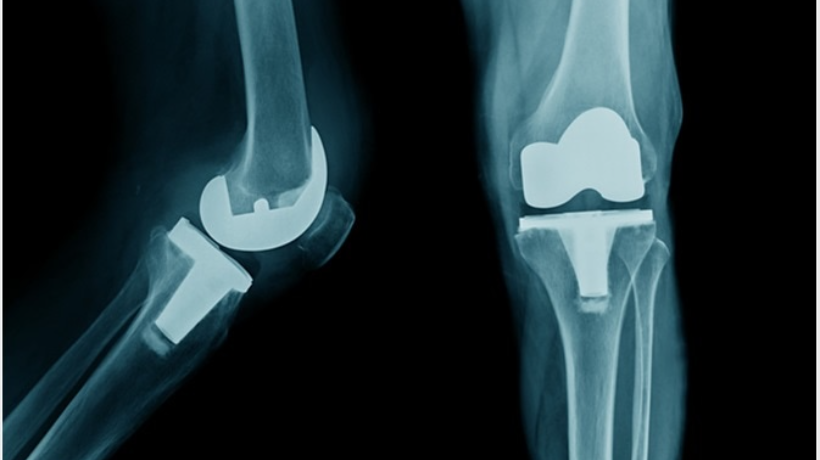 Are you facing too much trouble with your knee lately? Are you looking for the best knee replacement hospital in India?

Book free consulting session with HealthTrip expert
If yes, then here is the best article at your disposal to inform you about the ultimate places in the country where you can successfully undergo knee replacement surgery and treatment.
People are worldwide affected by knee problems and are constantly seeking medical assistance in this regard for relief from severe pain and immobile conditions. More than 15% of the Indian population suffers from knee problems, and at least 26% of this population needs a total knee replacement.
If you are not well aware of what is knee replacement surgery, then first, we will take you through the details of this, followed by some of the best hospitals for knee replacement in India.
What is the meaning of Knee Replacement Surgery?
Older adults and overweight people are more prone to knee problems. Those suffering from bursitis, arthritis, osteoarthritis, and issues of ligament tears, etc. also suffer from knee and joint pains.
When the knee joint is severely damaged due to fracture, rheumatoid arthritis, or inflammation, then it can cause tremendous pain, besides impacting movement like walking, climbing stairs, sitting, and even lying down.
Orthopedic surgeons recommend knee joint replacement surgeries to such patients to offer complete relief from pain, discomfort, and mobility issues.
There is more than one procedure to rectify knee disorders which have been mentioned below.
Types of Knee Replacement Surgery: -
Knee surgery typically refers to total knee replacement which can either be performed in the old-fashioned open manner or else by the less invasive modern technique known as knee arthroscopy.
An Orthopedist employs implants and implements various modern techniques to provide necessary help to the patients. Following are the types of knee replacement surgeries performed:
Total knee replacement
Partial / Uni compartmental knee replacement
Kneecap replacement (Patellofemoral Arthroplasty)
Complex or revision knee replacement
Knee ligament reconstruction
Top 6 knee replacement hospital in India
If you want to get immediate relief from knee and joint disorders, then you can consult any of the orthopedic department of the following knee replacement surgery centres in India.
1. Medanta - The Medicity, New Delhi

Having world-class infrastructure and amenities, Medanta offers one of the best options when it comes to finding a good place for knee replacement surgery. They have around 1600 beds and 45 OTs (Operation Theatres).
The hospital specializes in Orthopedics and Musculoskeletal treatment with the help of latest technologies and infrastructure needed to support such kind of treatment procedures and therapy.
It has high definition cameras, O-Arm, arthroscopic equipments, and 3-D oriented implant for precision and easy recovery along with a team of highly competent orthopedists.
Address: - E-18, Defence Colony, New Delhi, Delhi - 110024
2. Kokilaben Dhirubhai Ambani Hospital and Medical Research, Mumbai

If you are trying to locate the best hospital for knee replacement in India, especially in the western zone, then KDAH is undoubtedly the best go-to place.
It supports a 750-bed facility which is reasonably priced along with the availability of multi-cuisine food at an affordable cost. International patients are facilitated via a separate department.
The hospital has gained fame for performing 1600+ joint replacement surgeries successfully till now and has a Full-Time Specialist System in Mumbai. It offers excellent infrastructure and a team of well-qualified and experienced orthopedic doctors, surgeons, and technicians.
Address: - Rao Saheb, Achutrao Patwardhan Marg, Four Bungalows, Andheri West, Mumbai, Maharashtra - 400053
3. The Calcutta Medical Research Institute (CMRI), Kolkata

CMRI was conceptualized and founded with the intent of imparting impeccable health care services along with promoting education and research. It is an excellent multi-super speciality tertiary care clinic under the CK Birla Hospitals group.
With a team of eminent physicians and world-class infrastructure and amenities, CMRI serves not only Indian patients but also international patients from Bangladesh, Nepal, Myanmar, and Bhutan.
The Department of Orthopedics & Joint Replacement serves as the best knee replacement hospital in Eastern India. Bone, knee and joint disorder patients can avail a vast range of advanced orthopedic services and treatments here.
Address: - 7, 2, Diamond Harbour Rd, New Alipore, Kolkata, West Bengal - 700027
4. Shalby Hospital, Ahmedabad
Founded by the visionary, Dr. Vikram Shah, Shalby Hospital has emerged as the global leader in knee replacement and joint replacement surgeries in India.
It supports a 200-bed facility which spans to 2000 beds in 11 units. Shalby Hospital is India's first hospital with a 'Class 100' OT (operation theatre) facility having laminar airflow and body exhaust systems functional during joint replacement surgery.
Hence it is the best knee replacement centre in India for undergoing various kinds of treatments and procedures with the assistance of specialized professionals and knee replacement surgeons.
Address: - Opp. Karnavati Club, S G Road, Ahmedabad, Gujarat – 380015
5. Apollo Hospital, Chennai

A multi-speciality hospital established in 1983 under the Apollo group, Apollo Hospital is well equipped with modern technology, medical devices, best-in-class physicians and speciality doctors, and even robotic-aided surgery.
Apollo Institute of Orthopedic is indeed an excellent knee replacement surgery centre in southern India. Patients can avail fast track knee replacement surgeries or go for arthroscopic knee replacement surgeries and rehabilitation services at the Apollo Hospital.
Address: - Greams Lane, 21, Greams Road, Thousand Lights West, Thousand Lights, Chennai, Tamil Nadu – 600006
6. Fortis Hospital, Bangalore

Fortis Hospital is another big chain of private hospitals comprising of 56 individual hospitals all over the country with more than a 10000-bed facility. Though all hospitals function as multi-speciality units yet, they have earned a notable name in the area of orthopedics.
Advanced Centre for Orthopedics at Fortis Hospitals Bangalore supports total knee replacement, total hip replacement, arthroscopy, other joint surgeries, and a lot more.
Address: - 154/9, Opposite IIM-B, Bannerghatta Road, Bengaluru, Karnataka - 560076
Get your Knee Replacement done today
Hence, without any further ado, book your appointment today with the hospital of your choice from our list of best hospitals for knee replacement in India and get relief from pain. Start walking on your feet again, and live your life with freedom after getting the required treatment.