10 Best Mouth Cancer Treatment Hospitals In India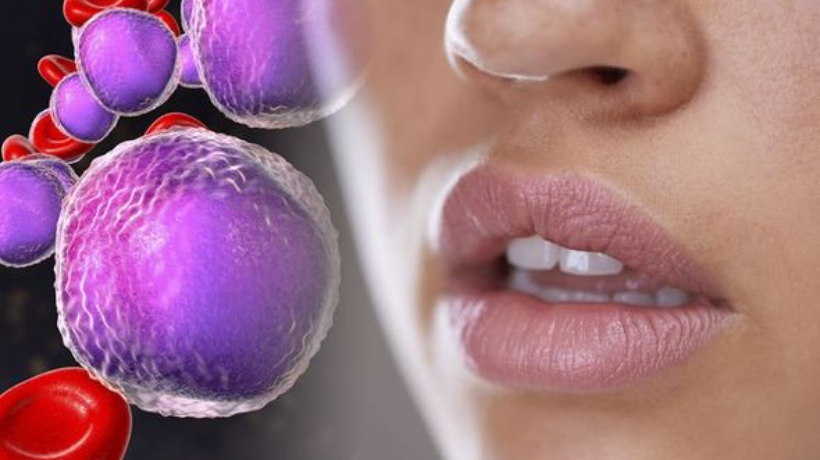 Oral cancer cases account for 30% of total cancer cases in India. In women, 10.4% of all cancers are usually oral and are the second most
common cancer in India
.
Mouth cancer
is more common in rural areas of the country. Almost 14 lakh new oral cancer cases were detected last year in India alone. Early diagnosis of oral cancer is the only way to ensure a cure.
Oral cancer is determined to be due to the human papillomavirus, alcohol use, betel nut, tobacco smoke components, chewing tobacco, asbestos,
stem cell transplantation
, and premalignant lesions. There are many other factors that are yet to be found out and could be responsible for it.
Book free consulting session with HealthTrip expert
Oral cancer management would include surgery/neck management/
radiotherapy
/
immunotherapy
/targeted drug therapy/
chemotherapy
along with rehabilitation. Cancer could be in the tongue, roof of the tongue, lips, the inner lining of the cheeks, mouth floor, gums, or cancer in the corner of the mouth. Oral cancer treatment can easily cost one around 4-5 lakhs.
White or red speckles in the mouth, throat soreness, ear pain, facial numbness or pain, vocal changes, swallowing/ chewing, or speaking problems are
some of the warning signs
which indicate something is wrong.
Sarcomas, adenocarcinomas, lymphomas, and oral malignant melanomas are some of the types of oral cancer, and squamous cell carcinoma is the most common type of oral cancer found in people. The oral cancer survival rate in early stages is 80%-90% and thus being alert is the only way to detect it early to cure it completely.
Some of the best hospitals where you can get it treated in the best possible way are listed below for your convenience.
Top most oral cancer surgery hospitals in India
Standard hospitals against oral cancer are listed below for your reference.

1. Medanta - The Medicity, Gurgaon

CyberKnife technology, tomotherapy H-D, and Linear accelerators are some of the Avant technologies used in the hospital to treat oral cancer patients. Integrated brachytherapy units, Da Vinci surgical techniques, volumetric arc therapy, SBRT/SRS technology, and IGRT (image-guided radiotherapy) are some of the advanced therapeutic approaches that can be used based on the requirements of the patient. PET and C.T. scans are some of the standard testing techniques used by the hospital to detect oral cancer patients.
Address: CH Baktawar Singh Road, Sector 38, Gurugram, Haryana 1220
2. Columbia Asia Referral Hospital, Yeswanthpur, Bangalore
Usually, a proper diagnosis, clean surgery, prophylaxis, proper radiotherapy, and chemotherapy are possible within the hospital. They too have C.T. (computed tomogram) and advanced PET (positron emission tomogram) and MRI (magnetic resonance imaging) technology. The hospital also has specialized surgical facilities.
Address: 26/4, Brigade Gateway, Beside Metro, Malleswaram West, Bengaluru, Karnataka 560055
3. SL Raheja Hospital, Mumbai

An appropriate tumor board, proper treatment plan, targeted, hormonal, chemo, or immunotherapies are some of the facilities available within the hospital. Surgery is an essential part of oral cancer. Once the tumor board fixes the treatment regime for the patient, specialized surgeries are planned using specific modern equipment like Cyberknife technology and so on.
Address: Raheja Rugnalaya Marg, Mahim (West), Mumbai, Maharashtra 400016
4. Aster Medcity, Kochi

The hospital is a quaternary healthcare hospital present in Kochi, a flagship hospital of Aster D.M. Healthcare. The hospital provides medical/surgical/radiation oncology/ palliative care.
Targeted therapy, biotherapy, metronomic chemotherapy, and oral or complex chemotherapy agents can be administered to patients comfortably in this hospital as per requirements.
Address: Kuttisahib Road Cheranalloor, South Chittoor, Kochi, Kerala 682027
Apollo Hospitals Chennai is one of the premier organizations where every year, thousands of patients get treated for oral cancer from all across the country.
They can comfortably put you through advanced surgical procedures and also help you make appropriate therapeutic choices.
Address: No.46, 7th street, Tansi Nagar, Velachery, Chennai - 600 042
6. Sarvodaya Hospital, Faridabad

PET CT, Gamma camera, 6D LINAC, and international radiology are some of the specialties one can avail of in this hospital. Best surgery techniques & therapeutic options are provided to patients when the tumor board plans treatment.
Address: Sec-19, Gopi Colony Old Faridabad, Faridabad, Haryana 121002
The hospital can help in getting you the best possible treatment and surgery. PET scan, C.T. scan, other complex diagnostic procedures, and different therapy patterns are possible within the hospital. Brachytherapy and image-guided radiotherapy are some of the best technologies used by the hospital to treat patients.
Address: Sector 51, Gurugram,
8. Tata Memorial Hospital, Mumbai

The innovation of "extra cut" is a process that has been tried in this hospital alone. India has the highest number of oral cancer patients in the world so far. So patients have to undergo neck dissection to verify if they have oral cancer.
Volumetric arc therapy, SBRT/SRS technology, IGRT (image-guided radiotherapy), MRI, PET, CT, and brachytherapy is possible almost free of cost with this hospital.
Address: Dr E Borges Road, Parel, Mumbai, Maharashtra 400012
9. Christian Medical College and Hospital, Vellore, Tamil Nadu

One of the best care can be availed with the oncologists and nurses serving and taking care of the patients in this hospital. Brachytherapy, CT, PET scans and MRI (magnetic resonance imaging), biopsy, volumetric arc therapy, SBRT/SRS technology, and IGRT (image-guided radiotherapy) is possible with the hospital too.
10. Indian Cancer Society of Mumbai

The hospital can provide you with good care, can suggest appropriate cancer treatments and surgery facilities, and also helps you get back to normal after overcoming the disease.
To conclude, we would say that no cancer can be treated entirely. What we can only do is arrest its spread and remove the part that is affected. Sometimes chemotherapy and radiotherapy are used to kill the cancerous cells in a particular area.
Oral cancer is mostly preventable if people can avoid too much alcohol, betel nut, chewing tobacco, or cigarettes. If you have any other questions, you can always reach us through the comments section.