By Hospals Team
Blog Published on - 07 October - 2020
10 Best Cancer Hospitals In India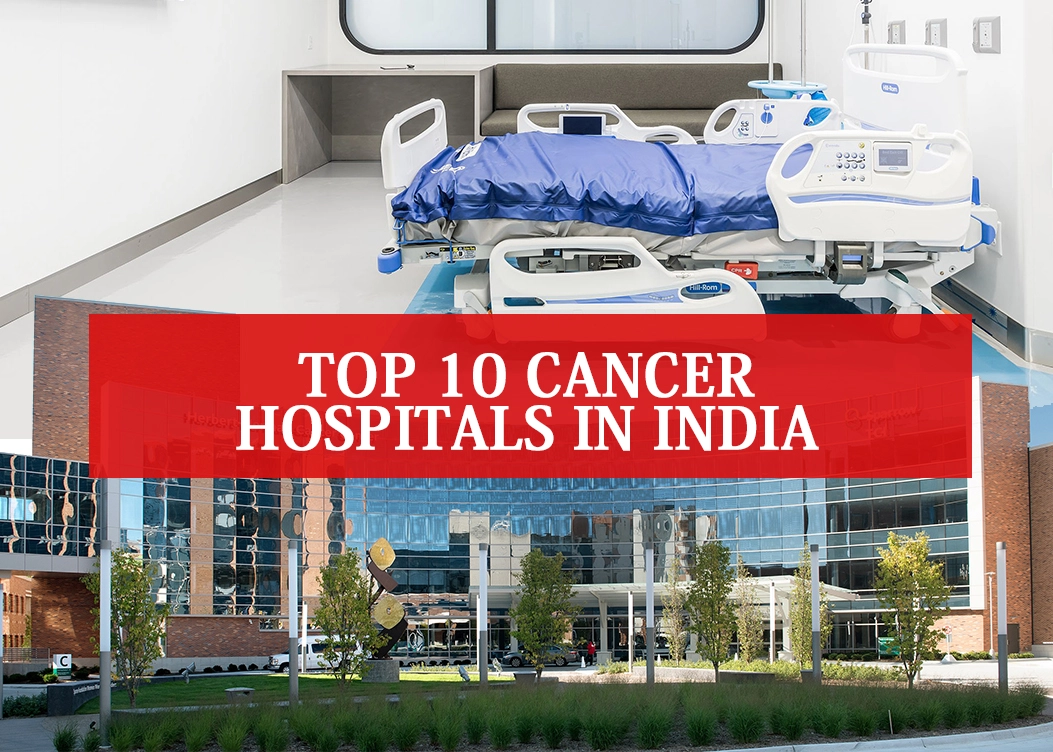 Cancers are a group of diseases associated with abnormal growth of cells.
Book free consulting session with HealthTrip expert
Without any check, the disease may keep on progressing ultimately leading to pre-mature death. The disease can arise anywhere in the body and can affect people from all age groups, socio-economic strata and race.
Cancer is the leading cause of morbidity and mortality in the world.
Here is a list of 10 best cancer hospitals in India that have all the facilities, infrastructure and qualified medical staff to treat you with the disease.
1. Tata Memorial Hospital -Mumbai
Tata Memorial Centre is amongst the oldest and largest cancer centers in the world, with over 75 years of exceptional patient care, high-quality training and innovative cancer research.
Over the years, it has grown in size and stature, maintaining its pre-eminent position at the forefront of national and global cancer control efforts.
It is a specialist cancer treatment and research center, closely associated with the advanced center for treatment, research and education in cancer.
Location: Dr. E Borges Road, Parel, Mumbai - 400 012 India Tel. +91-22- 24177000
2. All India Institute of Medical Sciences, New Delhi
All India Institute of Medical Sciences, New Delhi is a medical school, hospital and public medical research university.
The institute is ranked 1 in India by the National Institutional Ranking Framework, ranked number1 in South Asia and 231 in the world in the category of Life Sciences and Medicine by QS WUR.
AIIMS is a multidisciplinary hospital with all the facilities and best medical support required for the oncology department.
Cancer patients from across the country come to AIIMS Delhi for treatment.
Location: Sri Aurobindo Marg, Ansari Nagar, Ansari Nagar East, New Delhi, Delhi 110029 Phone: 011 2658 8500
3. The Cancer Institute, Adyar, Chennai
The Institute is a comprehensive cancer center comprising a hospital of 535 beds, a research division, a college of oncological sciences and a division of preventive oncology and provides state of art treatment to one and all. It has both a National and International stature.
The hospital has diagnostic services like Radiology, Oncopathology, Microbiology, Clinical Biochemistry, Nuclear Medicine, Molecular Diagnostic. The updated technology and best medical facilities make it a very approachable choice for people.
Location: No:38, Sardar Patel Road, Adyar, Chennai 600036, Ph:044 22209150
4. Apollo Specialty Hospital, Chennai
A 300-bedded, NABH accredited hospital designed to provide all that is needed for world-class cancer care.
The most advanced technology especially in diagnosis and radiation, an Oncology team consists of renowned specialists and a well trained team of medical and paramedical professionals.
Cancer therapy is personalized, hence the board, in association with the diagnostic consultants, examines the case together and decides the best suitable line of treatment for each patient.
Location : 21, Greams Lane, Off Greams Road, Chennai - 600006Ph:+91-44-28290200 / +91-44-28293333
5. The Gujarat Cancer & Research Institute, Ahmedabad
The Gujarat Cancer Society (GCS) was established in 1960.
GCRI ( Gujarat Cancer and Research Institute) is a State Cancer Institute located in Ahmedabad, and one of the largest cancer care centers of the country with modern cancer facilities for diagnosis and treatment.
It is an amalgamation of specialties in surgical oncology, medical oncology, radiation oncology, preventive oncology, pediatric oncology, neuro-oncology, gynec-oncology, radio-diagnosis and nuclear medicine, palliative medicine, laboratory and transfusion medicine, pathology and microbiology.
Location: Civil Hospital Campus, Asarwa,Ahmedabad-380 016. Gujarat, INDIA Phone :+91-79- 2268 8000
6. Rajiv Gandhi Cancer Institute and Research Centre, Delhi
Rajiv Gandhi Cancer Institute and Research Centre is today counted amongst Asia's premier exclusive cancer centers that offer unique advantage of cutting edge technology, put to use by renowned super specialists.
The Institute offers super specialized tertiary care services in Medical, Surgical and Radiation Oncology, streamlined into dedicated Site-Specific teams. Super Specialists at RGCIRC practice an organ specific multi-disciplinary approach to cancer diagnosis and treatment, with the Tumor Board acting as a second opinion clinic for cases that are more critical than others.
Location; Sir Chotu Ram Marg, Sector – 5, Rohini Institutional Area, Rohini, New Delhi, Delhi – 110085. Phone : +91-11-47022222
7. Kidwai Memorial Institute of Oncology -Bengaluru
KMIO is a recognized exclusive tertiary cancer care center cum academic and research institutes, delivering modern health care by groups of trained professionals coming together as interdisciplinary teams.
It has facilities for advanced medical investigation and treatment.
It is a member of the Union for International Cancer Control and is recognized by the World Health Organization.
KMIO has, with its autonomous status, evolved into a tertiary cancer institute providing modern multidisciplinary total patient care, conducting medical/clinical research, promoting cancer education programs both at the institute and in the community and initiating planned epidemiological studies in this part of the country.
Location: Dr M H, Marigowda Rd, Hombegowda Nagar, Bengaluru, Karnataka 560029, Phone: 080265607
8. Regional Cancer Centre, Thiruvananthapuram
The hospital delivers highest quality cancer care at affordable cost. It creates cancer awareness among public and health professionals. RCC was established as a state-owned premier cancer care hospital and research center. What started out as an expansion of the Radiation Therapy / Radiotherapy Department of Govt. Medical College, Thiruvananthapuram, is now a tertiary care center for the management of all types of cancer.
Location: Regional Cancer Center, Medical College Campus, Post Bag No.2417, Thiruvananthapuram, India 695011 Phone +91-471-2442541
9. HCG, Bengaluru
HCG Cancer Centre located in Bangalore has been revolutionizing cancer care.
Since its inception in Bangalore, it has grown to become the largest network of Cancer Care Hospitals in India.
HCG was the First Cancer Centre in India to introduce Cyclotron and PET-CT technologies.
The diagnostic facility at HCG Cancer Centre Bangalore is equipped with state-of-the-art imaging technologies like 3T MRI, PET-CT, and SPECT.
Location: HCG Tower, # 8, P. Kalinga Rao Road, Sampangi Ram Nagar, Bangalore
10. Columbia Asia Hospital - Bengaluru
Located in Bangalore, the department of surgical oncology consists of technologies that aim at detecting the early as well as advanced stages of cancer.
It provides screening for various cancers including investigation, diagnosis and treatment of the problem. Guidance is given to the patient as well as the family based on the condition the patient is going. It provides cancer treatments such as gastrointestinal tract tumors, head and neck tumors, pediatric malignancies etc.
Location: 26/4 Brigade Gateway, Beside Metro, Malleshwaram, Bengaluru, Karnataka 560055. Phone: 063668 04477