Liver Cancer Symptoms: Recognizing the Early Warning Signs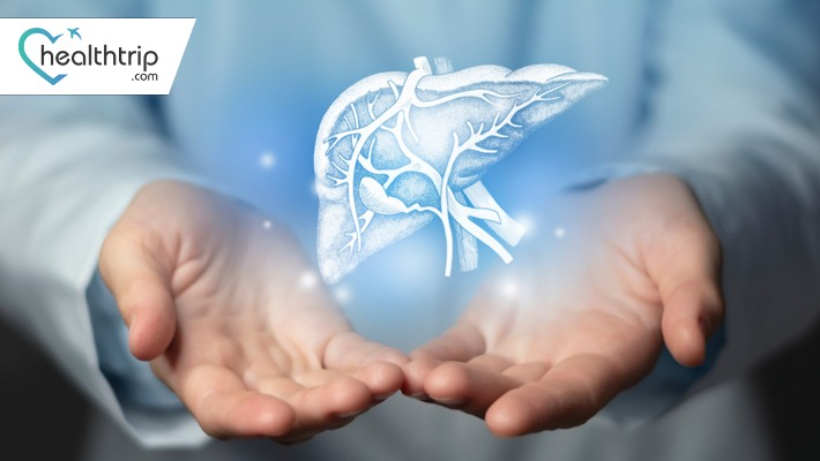 Introduction
Liver cancer, also known as hepatocellular carcinoma, is a serious condition that can often go unnoticed until it reaches advanced stages. Recognizing the early warning signs of liver cancer is crucial for timely diagnosis and effective treatment. In this blog, we'll delve
Book free consulting session with HealthTrip expert
Overview
Liver cancer is life-threatening and one of the fastest growing cancer types in India. In recent years, several advancements in treating liver cancer have happened. While surgery is considered an effective cancer treatment for liver cancer, it is not suitable for all patients. With optimum research and innovative treatment, doctors have considered other treatment options for their patients. Here we've covered the various liver cancer treatment options in India.into the common symptoms associated with liver cancer and discuss the importance of seeking medical attention if you notice any of these signs.
Understanding Liver Cancer
Liver cancer develops when there is an abnormal growth of cells in the liver. It can originate in the liver itself or spread from other parts of the body. Chronic liver diseases, such as cirrhosis or hepatitis, increase the risk of developing liver cancer. Detecting the symptoms early can lead to better treatment outcomes and improved quality of life.
Early Warning Signs
Unexplained Weight Loss: Significant and unexplained weight loss can be a symptom of various health issues, including liver cancer. If you're losing weight without making changes to your diet or activity level, it's important to consult a doctor. unexplained weight loss
Fatigue and Weakness: Feeling constantly tired or experiencing weakness that doesn't improve with rest could indicate an underlying health problem, including liver cancer.
Abdominal Pain or Discomfort: Pain or discomfort in the upper right side of the abdomen could be a sign of liver cancer. However, it's important to note that not all liver cancer cases cause noticeable pain.
Loss of Appetite: A sudden decrease in appetite and aversion to certain foods can be indicative of liver cancer or other gastrointestinal issues.
Swelling in the Abdomen or Legs: Liver cancer can lead to fluid accumulation in the abdomen (ascites) or legs, causing noticeable swelling and discomfort.
Jaundice: Yellowing of the skin and eyes (jaundice) can occur when the liver is not functioning properly. It's a common symptom of liver diseases, including liver cancer.
Nausea and Vomiting: Persistent nausea, vomiting, and an overall feeling of illness should not be ignored, especially if accompanied by other symptoms.
White or Light-Colored Stools: Light-colored stools can indicate a problem with bile flow, which is produced by the liver. This could be a sign of liver issues, including cancer.
The Importance of Early Detection
Liver cancer is often diagnosed at an advanced stage, which can limit treatment options and prognosis. Detecting the disease early increases the chances of successful treatment. If you experience any of these symptoms, it's important to consult a medical professional for a thorough evaluation. Your doctor may recommend tests such as blood tests, imaging scans, and biopsies to confirm the diagnosis and determine the appropriate treatment plan.
Conclusion
Recognizing the early warning signs of liver cancer is crucial for early detection and effective treatment. If you or a loved one experience any of the symptoms mentioned, don't hesitate to seek medical attention. Regular check-ups, especially if you have a history of liver disease, can also aid in early diagnosis and better management of liver cancer. Remember that this information is intended for educational purposes, and it's important to consult a qualified healthcare provider for personalized medical advice and guidance.
Read also: Liver transplant